Why Sharp
Solid company with reliable quality
A solar energy system is a long-term investment. Sharp's 100 year history and more than 60 years of experience in solar technology give you confidence for your investment. As an international manufacturer and services provider, we're in an excellent position to improve your living.
Financial stability
Bloomberg New Energy Finance (BNEF) has established a rating system for the classification of solar module manufacturers. Companies for which the bankability is evaluated as being positive are classified as first-class manufacturers. Sharp was included in the list of Tier 1 solar companiesand thus stands for financial stability. This in turn is an important indication of the warranty compliance.
Local Presence
Since 1968, Sharp has had a local branch in various countries. Through the local technical service and the large installer network, you will be advised comprehensively.
Top PV brand award
Many competitive test wins and awards, we received over the course of the years, prove our commitment - evidence that uncompromising dedication to product quality rewards all concerned.
Product and performance guarantee
Solar manufacturers specify two different guarantees: the products guarantee and the performance guarantee. The output of a solar module normally decreases during runtime. The maximum reduction is regulated by the performance guarantee. Sharp offers a warranty on the product and a 25 year linear performance warranty. With Sharp's linear performance guarantee, you have good planning security for your solar system.
Worldwide support
Millions of customers worldwide are already using energy solutions from Sharp. Together we make a great contribution to the environment. As a globally established company, we can support customers' requirements at almost every location all over the world.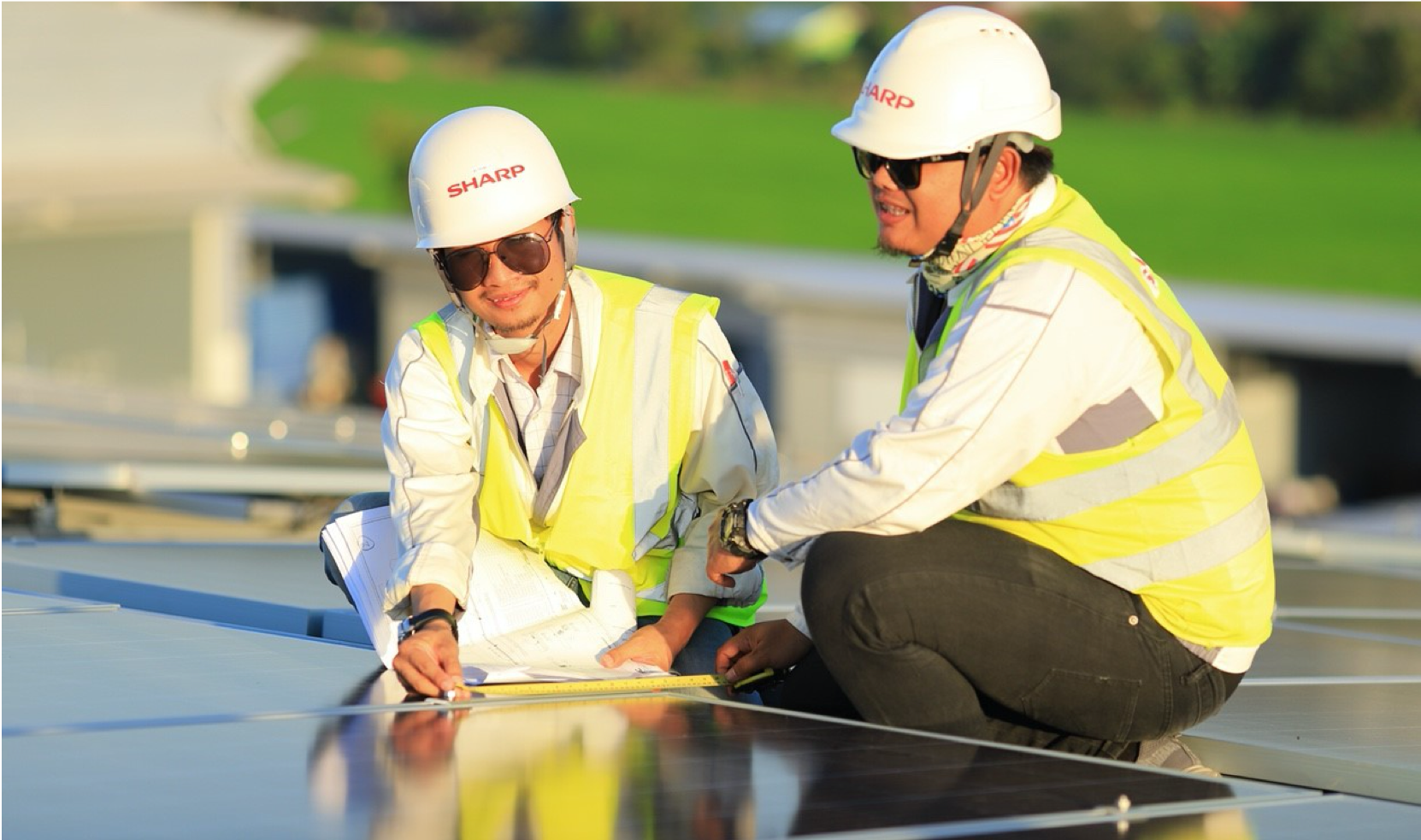 Thank you very much our value customer for supporting and
trust in "Sharp" product and service.